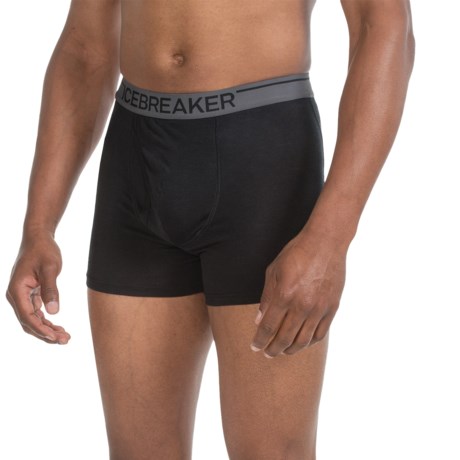 Yes, there's a central back seam (hadn't noticed until you asked). Weight isn't labelled anywhere that I can see, but it feels just as thin as my Bodykit 150 shirt--not quite as light as silk, but close.

The weight is 150 and yes, there is a flat, central seam at the back.

I do not know the weight grade. They are very thin in my opinion. I had hoped they would be heavier. There is a central seam in the back. It does not bother me.

I'm not sure of the weight, but it's definitely thinner, something is wear for summer. And there is a central seam so may be a bit uncomfortable for some people. I think they eliminated that on their newer products.

They are 150 wt, and they do have a center back seam. It's flat locked, so I don't really notice it. (The looser fit briefs are 200 wt and don't have a back seam)

I am not 100% sure about the weight but I think they are 150. Yes, they do have 1 seam down the back in the middle (butt crack). My husband is not a fan of the seam down the middle so he purchased some of the "relaxed fit" boxers to try out. He prefers these as the seam doesn't bother him with the looser fit. Icebreaker used to make some boxer briefs with 2 seams on the back avoiding the 1 middle seam but for some reason they don't seem to make that version any more.

Not sure what the actual weight grade is but they are thin. Definitely not a 200 as they are much lighter than my 200 weight tights. Not even sure they are thick enough to be a 150 weight. There is a seam down the middle of the back.

Very comfortable. I have quite a few of them. The only thing I would change is to make the inseam slightly longer.