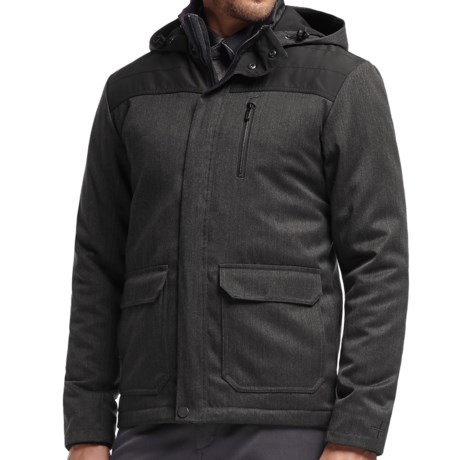 No, I don't think Icebreaker does long/short sizing - check their website... I've never seen it.

I don't know what's "too short" for you, but icebreaker clothes run slim and tall, so I expect that if they say XL is right for 6' height, it'd be long enough to comfortably cover your extra 2" of upper-body length down to the waist, but not to cover your bottom. Check the image with the model and imagine the cut 2" higher.

I'm short of the Icebreaker sizing and this coat covers my bottom completely, as I like it.