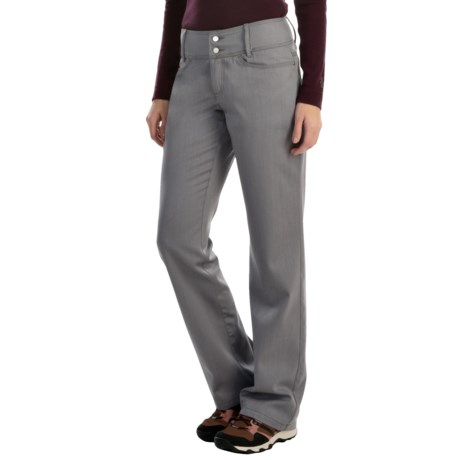 The Icebreaker Pants are about as thick as jeans (think LLBean or Levis) but they are softer and have a bit more stretch. If I remember correctly these pants are over 50% wool so I think that they are warmer than the average jeans, especially with a base layer.

They are heavier than plain khakis, but not as thick as cords. I live in the SFBay area and would wear them during our winter. 45-65 degrees outside.

You would probably want to layer for sure. However, there is not a temperature rating. Most manufacturers do not have temperature ratings for their garments or footwear due to the number of factors that affect how warm a garment may keep you.

Wearing these wool twill pants now. I wouldn't call them thick though. These pants are similar to a pair of chinos. You could definitely wear these in winter with some tights underneath and into the spring minus the tights. I really like these pants.