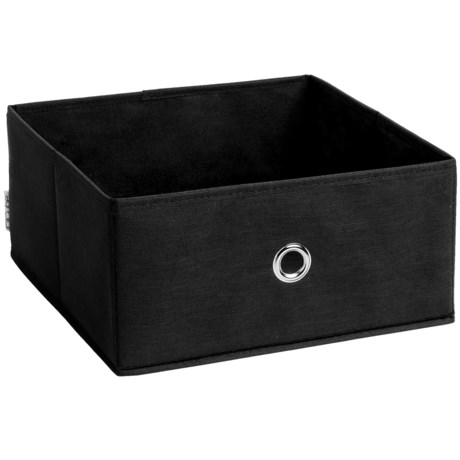 Mine all came with the silver metal grommet on front.

Not true. My iCube Half Drawer has a grommet as pictured.

Hi, my half and full cubes have grommets.

The ones that I looked at have grommets.

All the one's I've gotten (and that is a lot) have the grommets.. They are constructed of fabric over cardboard and the bottom of the cube is separate and lays down in the cube so you can fold it if you're not using it. I love 'em!

mine have grommets in them and I do have 11 of them in two different sizes and I like them for my home shelving.

Thanks for all the replies ... I ordered some!

These DO have the grommet as pictured, the way the were folded when I received them you could not see them but once opened up they ARE there as pictured, I have been using these for a few months now and they are very sturdy.

I'm not entirely certain what inquirer means by grommets. In any case, the only large metal on the cube is metal surrounding the two hand-holds. Unlike the picture, the handholds on my iCube are rectangular. It is surprisingly sturdy and at present I am using it to keep my magazines upright.