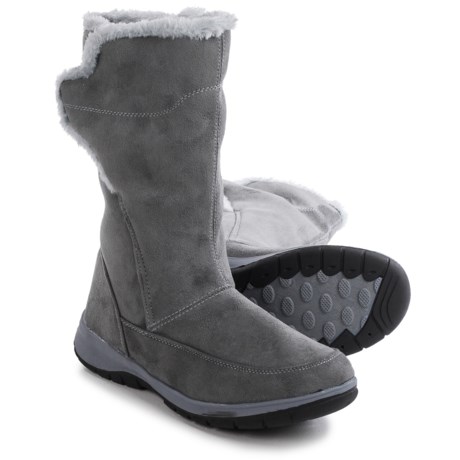 NO mine are not waterproof - Clicked on the first tab next to specs it states here "microsuede" and you have the definition of FAKE SUEDE below...

"Microsuede is a man-made microfiber fabric that bears similarity to suede leather. To make microsuede, fine fibers are tightly woven together to make a dense fabric, yielding an extremely soft hand. As an alternative to suede leather, microsuede is softer, more flexible and less expensive, yet also durable, stain resistant and easy to clean."

These boots are not waterproof.