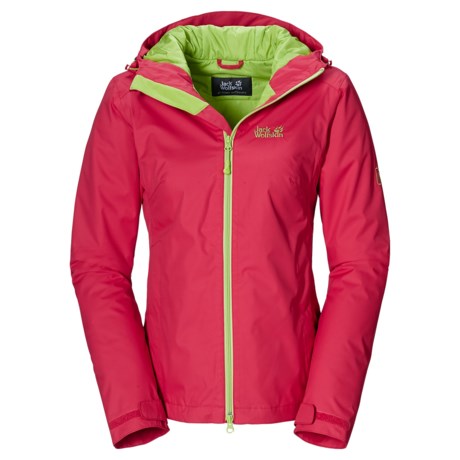 I think it would work fine - it's not the type that's "two jackets in one," the kind you zip in the fleece liner, for example. So you could have lots of layers underneath as necessary. I don't think you could put much over it though, and the length might be long if you're short and you want a jacket to go only to your waist or a bit longer. I haven't skiied in years though so I'm no pro!

I am not a skier, but I do layer this jacket. It has been an extra cold winter and I often put my fleece hoodie on under this jacket. It is not a heavy for puffy jacket. Hope this helps.

You could wear this skiing if you choose to.