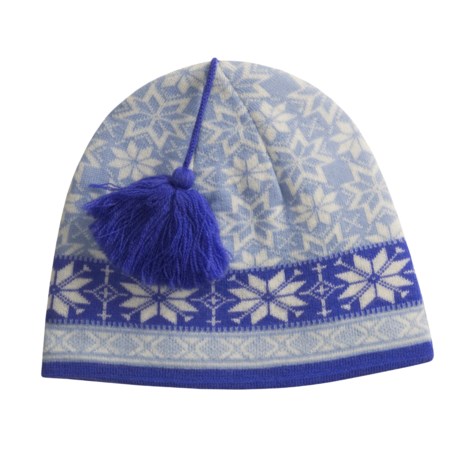 Great if it had been new....
Reviewed by Gloria goes shopping from San Bernardino, CA on Friday, November 4, 2011
I bought this is hat in blue last year and thought it was cute, practical and warm (and it fit me fine--I usually wear a small or medium hat size) so when I saw the the other color on sale I ordered one for my grand-daughter. The hat itself is great. However, the one I received had been WELL used...I can understand returning something that has been tried on, you think it will work, you take off the tags, and then after initially wearing it, find that it just didn't fit or work out as expected. But this hat probably saw a full season of wear--it didn't look anywhere near new, and the cost of return almost equals the cost of the item! I washed it and kept it as an extra for chores; but I am very disappointed and I still need another hat! New, this hat is worth 5 stars...but since that isn't what I got, I am only giving it 1 star.