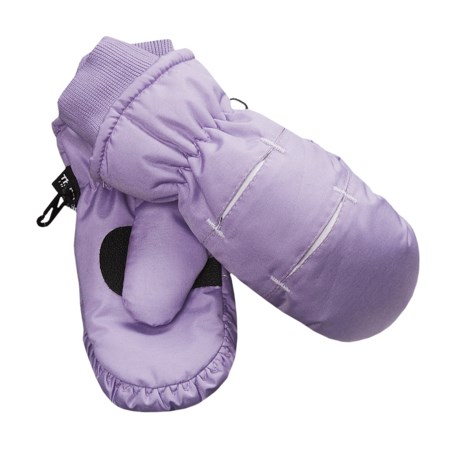 These gloves run true to size. Please visit our sizing chart link for more information on glove sizing.

These run true to size. I measured my daughter's hand, compared it to the charts on the web site and they fit as expected. Hope that helps.

They run pretty true to size - they measure from top to very end 6 1/2 inches. From the elastic around the wrist to the end of the fingertip part they are 5 inches. They were big on my 3 year old granddaughter but they were all we could find - since they have some elastic around the wrist they stayed on fine and were usable - she will be able to use them at least next year and maybe even the year after that. I would think most 6 year olds would fit into them but maybe without extra room depending on the size of the 6 year old.