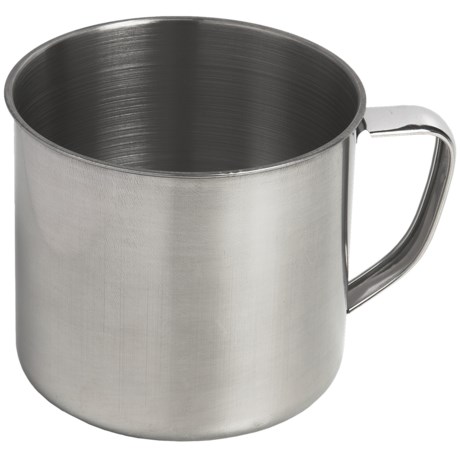 Please sir, could you spare any change?
Reviewed by Wiley out West from California on Friday, December 6, 2013
Well if you were looking for something lightweight, it really doesn't get any lighter than this or it would be plastic. This cup is about the same gauge metal as a soup can and it came with a quarter sized dent in the bottom of it, probably from just bouncing around in the box during shipping. Unfortunately the return postage is more than the item is worth, so I just pushed the dent out with my thumb and kept it. But it really doesn't quite look right so I'll probably just end up tossing it out after the first trip. So in other words, if you needed a large disposable metal cup, get it. And if you wanted something that was going to last, well then this wouldn't be it. The only reason I gave it the second star was because it was pretty cheap with a coupon. Although now that I think about it, I maybe could have found this same thing at the dollar store.