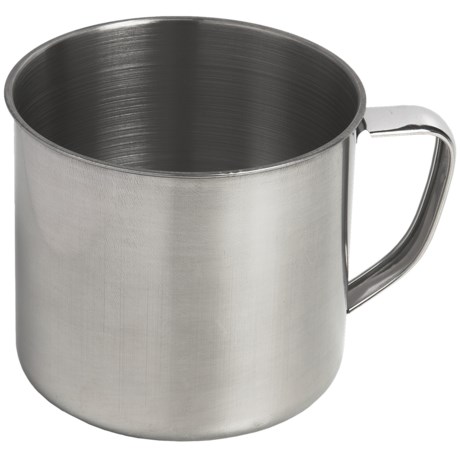 A true 32 ounce cup but not without some flaws
Reviewed by The Machinist from Oklahoma on Monday, December 16, 2013
I purchased and received 4 of these recently. First off, not sure if it is a shipping issue or handling issue but 3 of the cups had dents in them. Nothing too serious unless you were wanting to use these as some sort of display item. Small dings in the corners to wrinkles in the side wall. I am not sending them back because I know full well they will end up looking just like this when they ride in my pack or after a good use out in the woods or on the trail.

One concern was, do these mugs / cups really hold 32 ounces of liquid. I am here to say, yes they do! I used a measuring cup and filled it to 32 ounces and every last drop fit with a tiny bit of room to spare.

The stainless is a little thin in regards to being tough and durable but if cared for, I can see these being an integral part of my kit for years to come.

Only reason for four stars is the dinged cups. 3 out of 4 with dings is a great ratio.