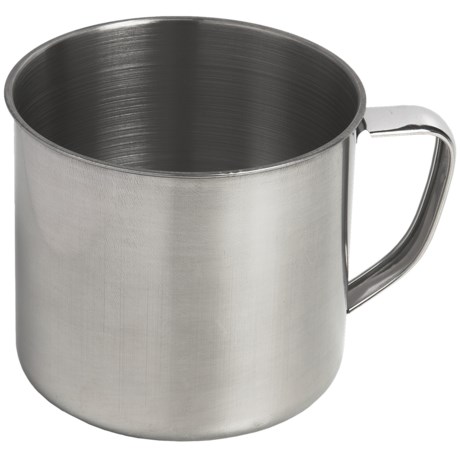 Less than expected...
Reviewed by Cytoman from Tennessee on Saturday, December 28, 2013
First let me say I purchased these pretty cheap, so I'm giving 2 stars for price and the fact they are stainless steel. The description of the cups stated they are factory seconds, and that is visibly the case.
Pros: These cups are large and light, so they will work fine for camping and backpacking. They will work great as a bowl with a handle for soups, breakfast cereal, camp cobblers, etc.
Cons: These cups are single ply stainless steel, non-insulated, and very thin. They will not retain heat well, so a 32oz cup of coffee will be cold before you can drink it all. There are visible flaws such as small dings and rough welding joints where the handles were attached (they were described as factory seconds)
My overall impression of these cups is that they are inexpensive, light weight, and will work fine for camping. I would never give a cup of this quality as a gift.