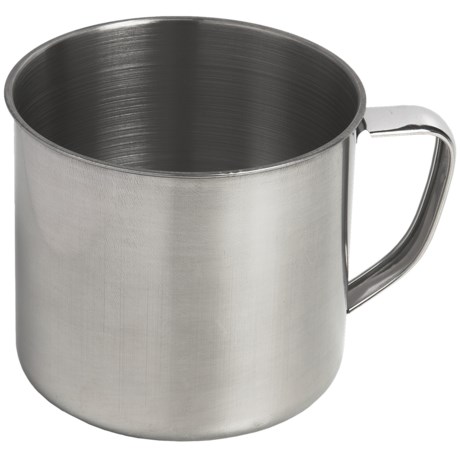 Jacob Bromwell Classic Stainless Steel Mug - Large, 32 fl.oz.
Reviewed by Sunil from Wilmington on Tuesday, August 5, 2014
Ok, at first I was totally skeptical after looking at the measurements of the cup and reading the other reviews. This cup is awesome. It really does hold 32 fluid ozs and the measurements that are listed are accurate. It is made of lightweight, but strong steel. Other reviewers were comparing the steel to a large beer can which is totally false. It only flexes a very tiny amount.

I ordered four of them and received all with no dents or scratches. It's perfect for a bug-out bag. I plan on putting a fire starter, small knife,a wire saw and a first aid kit in each of mine. For the price, they can't be beat ! Another great find from STP !