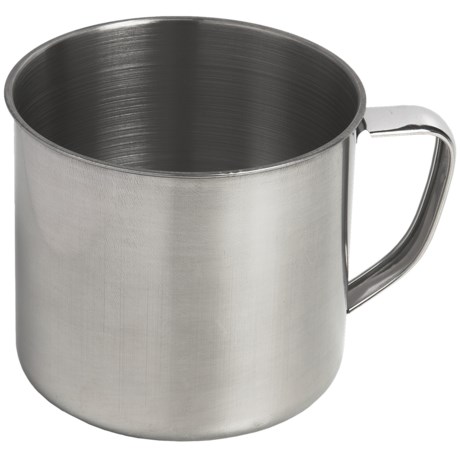 Not for soup!
Verified Buyer
Reviewed by RobertClimbs from Los Angeles on Tuesday, August 19, 2014
Pros: The cup is large and comes all nice and shiny. The metal is very thin and very lightweight, but seems strong enough to hold its shape.

Cons: the handle is really quite small compared to the cup..... I can only get three fingers through it (less with gloves) which makes it a bit tricky to hold when full. The handle is also not attached very well (just a couple spot welds) and I wonder how long that will stay attached..... It may become a small camping pot In short order.

***I would seriously caution against using this cup for hot or very cold liquids without a heavy set of gloves or insulation of some kind. The thin metal transfers the temperature immediately to the outside....which also means that your liquid will lose temp very quickly as well.