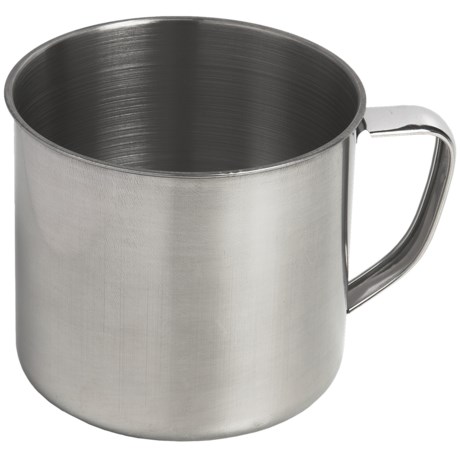 Sorry to say...
Reviewed by reddyfeet from Eastern Shore on Friday, December 26, 2014
I had initially liked this cup, even though some of the comments indicated that it was flimsy and not so well made. Having purchased two several months ago, they performed well, held a good amount of food and drink, and were a good addition to the camping gear.
However, it's now obvious to me that they are too cheaply made to continue to be useful, as the weld spots on the inside of the cups have shown rust, which decent stainless steel should not with normal use and care.
On the next return, I'll be shipping them back.