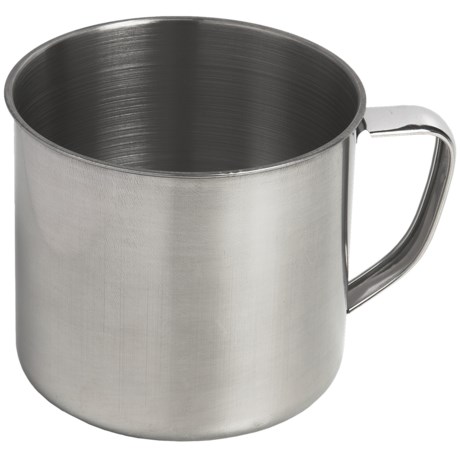 Great ..BIG!
Reviewed by laurie from Massachusetts on Wednesday, January 7, 2015
Love this mug ..you will too.
great for camping.
We did 3 week paddling trip of Colorado River of Grand Canyon and needed to pack light.
Light it IS ..small it isn't.
For normal car camping or even backpacking where we strap to a backpack it is a great mug.
We just needed to pack as little as possible and in the end I left it at home ..but I'm keeping it as it's awesome otherwise.