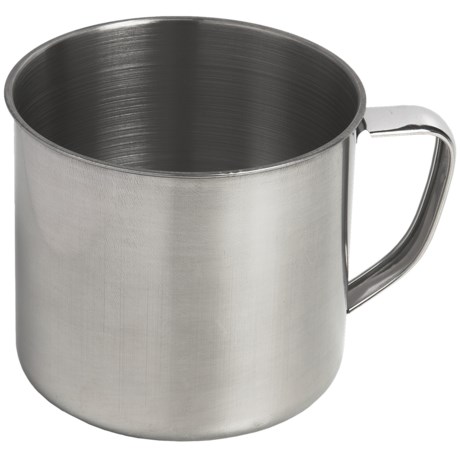 Ultralight cup/bowl/cook pot
Verified Buyer
Reviewed by Brent from Virginia on Friday, March 20, 2015
I ordered four of these last month,but haven't yet used them over a camp stove or open fire.
They will be used on camping trips and at home when I want to warm a small amount of sauce, canned food, butter, etc.
All four cups arrived in good shape - perhaps I was lucky, since so many reviewers of this item say that theirs were badly dented. To me they don't seem as fragile as others have described. Also, I was pleased that they are as large as the dimensions clearly stated on STP. I wanted them to be useful as a bowl as well as a small pot that might be subjected to the heat of a camp fire. These cups will serve the same purpose as the US canteen cup, without the awkward shape.