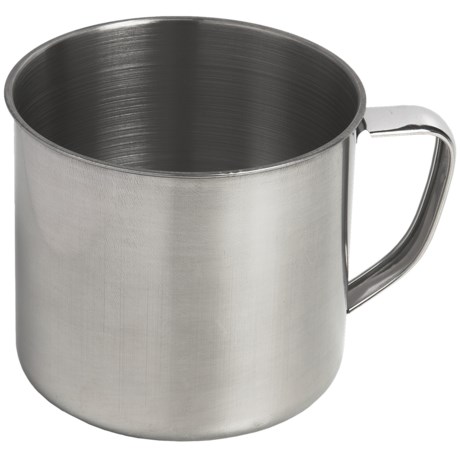 Works as camping pot and tupperware!
Reviewed by Anonymous from Washington State on Sunday, August 23, 2015
This mug is the perfect backpacking pot for a solo trip. It's too big and wide for use as a mug, but It is super light and can go directly on the stove and make a great pot. Then, the best part is that it also works as a tupperware because it will take the plastic lids that come on most quart plastic containers (like salsa or yogurt come in). I've found that Nancy's brand quart yogurt container lids form a basically watertight seal.