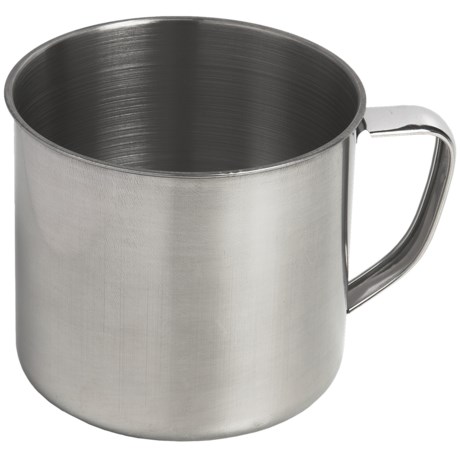 Holy Moly
Verified Buyer
Reviewed by Sember Fi- Marine from Wyoming on Wednesday, December 30, 2015
After I bought this cup I went on the Jacob Bromwell website mainly to check out what goes behind in making these cups. Now I do understand that these are 2nds and do not have the Jacob Bromwell stamp on them and they are supposed to have some minor flaws (but I couldn't find any!) on them.

Now the Holy Moly part, they retail for $124.99 for the tin cup and add another $50.00 to upgrade to stainless steel, making a total of $174.99. Now these from Sierra Trading Post, are not exactly the same cup as shown on the Bromwell website, but then they're not exactly the same price either, right? WOW!

If I ever have to beg on the corner for money I'll be glad I got this over size cup..LOL

Buy it, you'll be glad you did.