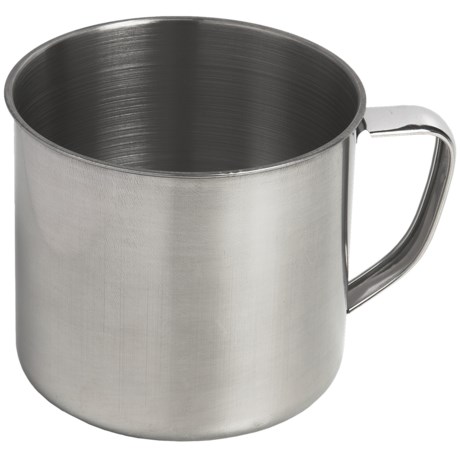 I question why STP sent it out in this shape.
Verified Buyer
Reviewed by Tribal Chieftian from Pacific Northwest on Sunday, October 2, 2016
Big For it's Size. I was pleasantly surprised when a couple of stainless steel cups (sans handles) purchased earlier from STP, nested neatly inside this cup, of same volume. Mine arrived with scratches & with a couple of small dents. That's chancy with a cup as thin walled as this one and with spot welds, to attach it's handle. I don't think I'll trust it on long hikes, but maybe for day trips or car camping. Purchased at deal price, but if I carry something far & away, it has to be tougher and more durable than this appears to be.