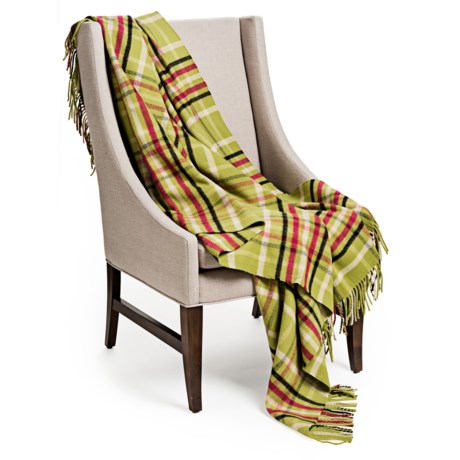 This blanket is medium weight. I would say it has the approximate thickness of a warm wool scarf. I have four of these blankets that I use on my couches so that anyone can snuggle up when watching TV. The blankets are warm, but not so heavy that they make you uncomfortably warm. I actually don't like very heavy blankets, so these are the perfect weight for me.

I'd call it a medium-weight throw. Certainly not heavy. I'm traveling and can't actually weigh it if that's what you mean.

This is a very warm blanket. the weight is light to medium


This item is a mid-weight.