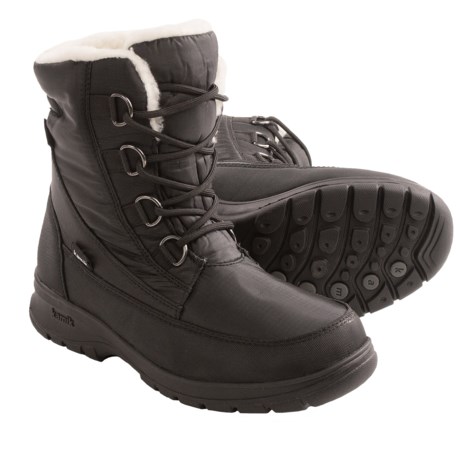 Would be great for snowshoeing, very warm light weight.


Sorry I have never been snowshoeing so I have no idea.

I have not yet used my boots for snowshoeing. If they fit your foot well, I would expect the boots to be good for snowshoeing. They are very light weight. In my limited use, the boots have been warm and dry.

Sorry to say I'm not sure, as I've never snow-shoed, but I can tell you they are extremely light, very comfy, warm and waterproof as stated. If rigidity is a quality you'd need, then theses might not do as well as, say, a big clunky Kamik or North Face or something similar with really sturdy ankle support. But if flexibility is a plus, then maybe these are good. Sole and base is sturdy, but top part of boot is very flexible. Hope that helps!

You could use these for snowshoeing if you wish.