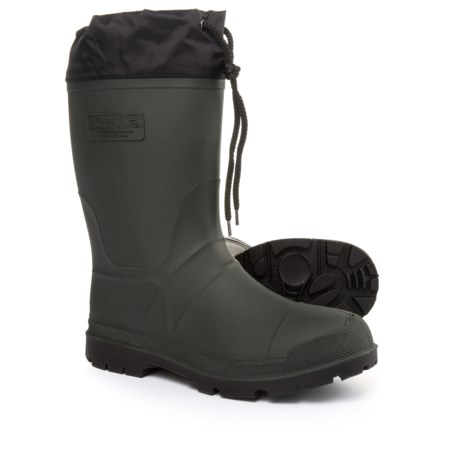 because they have a liner, I'm not sure you would have that problem of it being too large. About the arch support, I don't think it's much. But with all that said I have very sensitive feet, I wore a men's size 8 boot I should wear a 6.5 for a long walk hiking through the woods. My feet stayed warm, didn't get sore or wet.

These run a little large. I wear a size 12 and these fit more like a 12 and a half. The inner felt liners are a little thin so wearing a thick winter weight sock makes the fit much better. They worked well for me in knee deep snow and 15 degrees F out. The built in gaiters work great. As for the arches, they seem to have a little arch molded in but I really can't say too much as I never have arch related comfort problems, so I don't notice. I can say these were very comfortable for me. Good luck!

These boots DO run a little large. I can wear 3 pairs of socks with them and still be comfortable. They do not have a foot arch support, but, my boyfriend has a pair as well, and has difficult feet. He has not complained at all of sore feet. This was a wonderful purchase. We have no complaints.

I agree with the others. The description says to order up for half sizes, but I would order down. These run large.