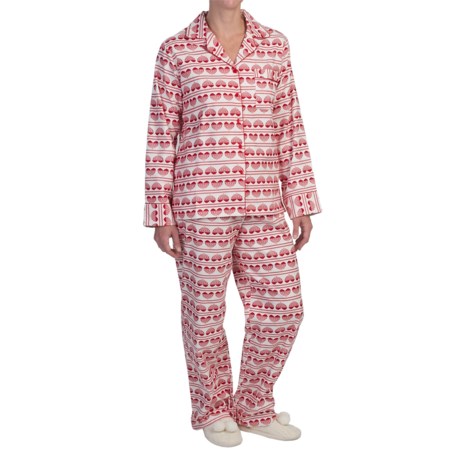 Purchased 8 pairs of PJ's
Reviewed by dee from Minnesota on Monday, January 20, 2014
I started out buying these as a Christmas gift for my mother and saw a pair I wanted. When I got them I was very happy with they way they
were made and that they were a heavy flannel not cheap flannel. So at Christmas time mom loved them when she opened the box. She really liked
mine also. so I ordered another pair which was the blue bunnys and she saw them and went nuts over them. well, I decided to order her the pink
Bunnys and I saw the Trees and snow and she just loved those too...well I ended up buying 8 pairs between the two of us. 4 for her and 4 for me!
What can I say? They are cute as can be and nice and warm. I live in them on the weekends and so does mom and shes 78 yrs young. We both live in Minnesota, so we will wear these pjs for months up here! lol!