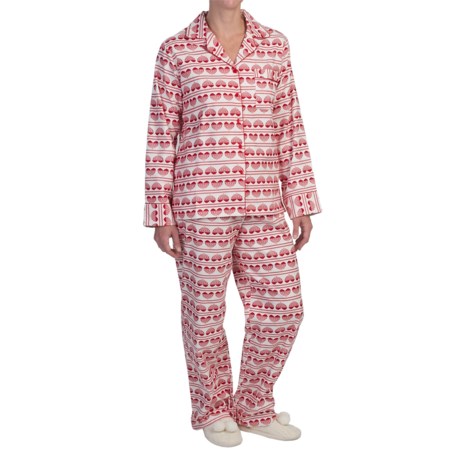 Love my KayAnna p.js!
Reviewed by patted from Michigan on Tuesday, January 21, 2014
These pajamas are practically a dream come true. Having ordered flannel p.j.s earlier this season from what I consider an upscale women's catalog only to discover that they no long fit after laundering, I was so happy to receive these and find that they had been sized taking shrinkage into account. They were a bit too big upon receipt, (I'm 5'9") but after laundering they fit nicely, And they cost less than a third of what I had paid for the other high end p.j.s. The flannel is super soft, inside and out, and they are very well made with nice details such as satin edging. I will definitely be buying more of these next season. Had not heard of KayAnna prior to this, but have taken note! Thank you Sierra Trading for bringing such high quality goods to the customer for a fraction of the cost!