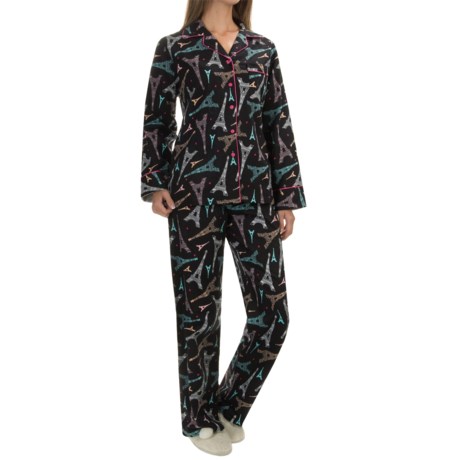 Very cozy!
Reviewed by Kat from Pittsburgh on Tuesday, February 18, 2014
These are fantastic! The flannel is nice and thick, very soft after washing, and very warm--almost too warm! The pants fit nicely and have a drawstring to tighten up if needed. The top is the perfect length and has slits around the bottom to keep it from being too restrictive.
The only downside is that I found the sleeves to be a little short for me, but I have pretty long arms so that's fairly normal. I don't think the sleeves are abnormally short and on someone with average arms it would be just fine. Sizing was a little big-- I ordered size Small but it seemed to be more of the 6-8 variety. If they made an XS that would likely be closer to my usual size 4.