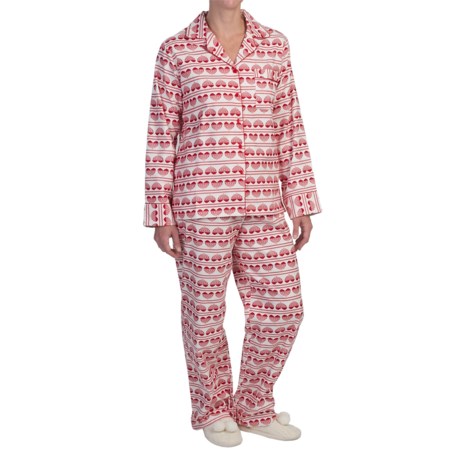 KayAnna Flannel Nightwear
Verified Buyer
Reviewed by leeza from MA on Wednesday, November 19, 2014
It is a refreshing change to find a pair of well-made pj's that aren't 'pink,' priced-right, and have an "adult motif. " I purchased the white (actually beige)

vines set and found the loose fitting fabric a joy I and could not be happier with my purchase. If that wasn't enough...they are 100% soft cotton, too!

The web image does not do the KayAnna brand any justice, as physically, these attractive pajamas rival expensive brand names such as Donna Karan or De la Renta nightwear.

If you want a good nights' sleep, it starts with a comfy pair of PJ's.