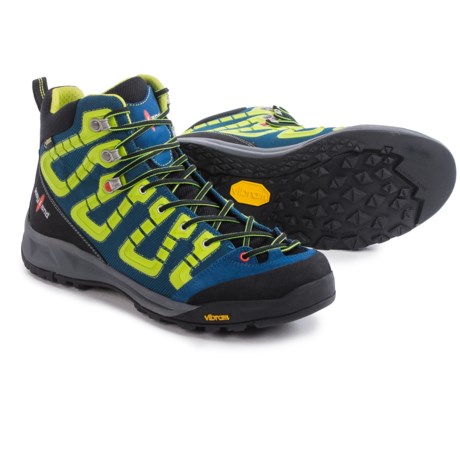 Good boot but some issues.
Reviewed by BennyG from Pa on Wednesday, June 29, 2016
I wanted to love these boots but I don't. They give me rubs in too many places. On the heal they gave me small blisters and on the toe by sock seam the gortex lining irritates my toes. I have worn them for about a week. The first day I could only do a few hours with them and have been increasingly wearing them longer. I was hoping the toe iriation would go a way but it has not.
I am a horse farmer and horse riding instructor that walks for many miles a day on un even ground and trails and need a sturdy and light boot. These fit bill except for the annoying rubs. These are the first boots in about dozen pairs of Asolo's, Aku, Merrils and Keens that have given me this problem.
The shoe looks great. My feet stay cool. They are water proof. They are very light with good padding and support. They are bit wider then Asolo's and Aku's but pretty true to size.
I am hoping that the rubbing issue improves and if it does I'll give five stars. If not, I will still keep em and I will try another model of Kaylands before I dismiss this brand and go back to Asolo's.