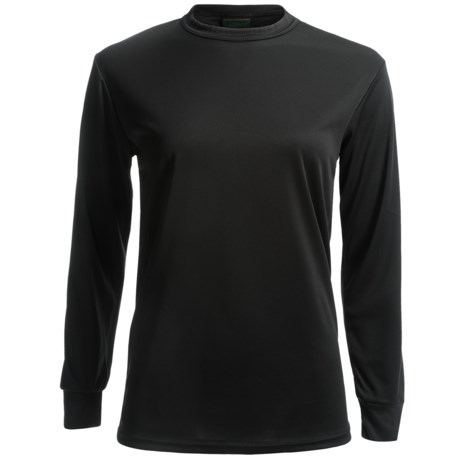 This is a lightweight top, it should work well for your purposes. However, there is not a temperature rating. Most manufacturers do not have temperature ratings for their garments due to the number of factors that affect how warm a garment may keep you.

This base layer top wicks well and did not cause me to over heat while skiing in 25-35 degree weather. It's comfortable and could be worn as a sleeping top. The cuffs fit nicely around wrists-not too tight. The crew neck is not tight. However, it would depend on night time temperatures; I would not want to wear it as a sleeping shirt in temps above 70 degrees.

Lindsey, I wear this when I am working in the Recovery room at the hospital. I wear it under my scrub uniform because it is chilly in there, probably about 65 to 68 degrees with a slight breeze from the air flow. I have not worn this as a layer where mosquitoes are but it does fit snug yet is not binding or itchy in any way.