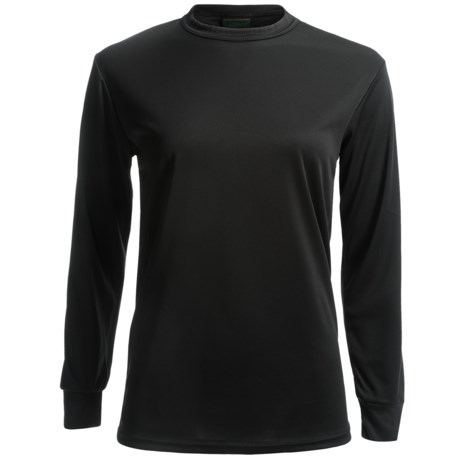 Way too big!
Reviewed by hikerdeb from Georgia on Tuesday, November 4, 2014
I was looking for a base layer -- a thermal shirt with a tight enough fit that I could wear it directly against my skin. I have ordered shirts similar to this one before and I know they tend to run big and loose, so this time I bought a size small instead of a medium. (The mediums I wear as a second or third layer, with other shirts underneath.) But when this Kenyon shirt arrived, I was so disappointed. It's gigantic! I guess to this company, "small" means that the sleeves and hemline are shorter. But the width (of the part of the shirt that covers the torso) is the same whether you buy a small or medium. It hangs on me like a loose, formless sack. Plus, it's made of very thin, flimsy material that is almost see-through.
I'm not going to return this shirt, because it's just not worth the trouble. So I'm wearing it right now as a third layer, with two other shirts underneath it (and room for at least one more, maybe two).That would be fine if I had been looking for something that would provide a little bit of warmth without extra weight.
But what I actually needed was a base layer. And now I've spent my money, but still don't have what I need.
Similar items and more information in the following areas: