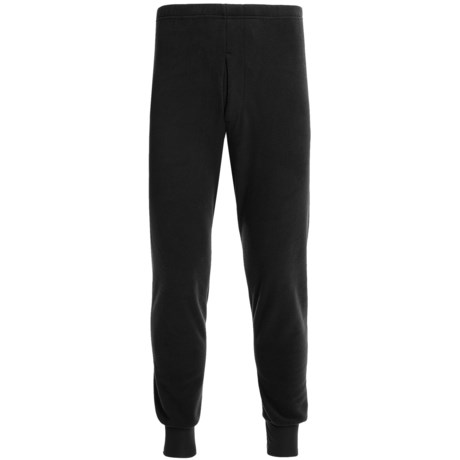 Expedition weight Kenyon polarskins
Reviewed by BDF from Putnam County, NY on Wednesday, December 11, 2013
These are well priced, comfortable, and size is accurate. Nice and soft and feel like they will last as long as they're cared for properly (note that you have to wash these in cold water!)

I bought them along with the light weight and medium weight polarskins and so far in various combinations they are absolutely great. With all three layers on they do get a little bulky but less so than other "multi-layer" long underwear "systems" that I have used before. I haven't needed to but would imagine they'd be tremendously comfortable and warm as pajama pants (maybe a little too warm).

I don't know that I would wear these as a layer by themselves against the skin- probably want at least the lightweight layer there too as it is designed to be against the skin and makes these a lot more comfortable to wear over the course of a day.

I liked these enough in grey to follow up with an order for a set in black - and another set of greys- if that tells you anything.