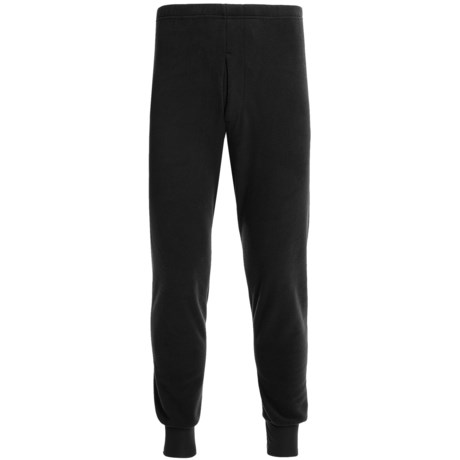 Warm
Reviewed by JT914 from Westchester, NY on Wednesday, February 19, 2014
Nice pants. Expected them to be a little loose and they were. They are very soft and very warm. The bottom cuff is silky and not tight.

I bought them to hike in single digit weather over a tight synthetic bottom layer and could not use them because between the tight bottom layer i had on, these bottoms and a light synthetic hiking pant it was just too warm.

it will definitely be my go to piece when i will be stationary for any period of time in the winter or when hiking in very cold temps.

Add in a price in the low teens and this is a fabulous buy.