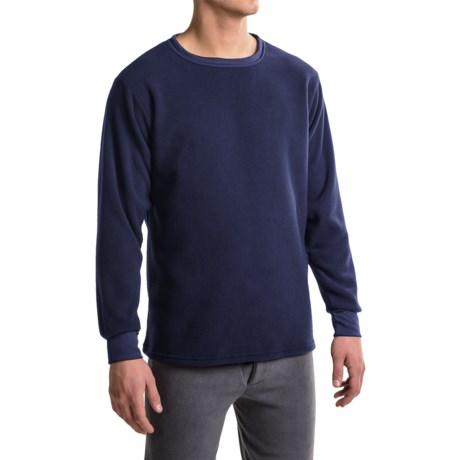 Very good product
Reviewed by DK from NC on Tuesday, January 7, 2014
This base layer keeps me pretty warm. For me, its primary Sierra Trading Post competitor is the Comfortrel Expedition base layer. The reason I don't like the Comfortrel base layer is the fabric has a built in waffle pattern. For some people, including me and one of my daughters, the waffle pattern proves to be itchy to wear. It leaves a waffle pattern on my back after I sit down for any extended period of time; that is what causes the itching.

The only complaint at all I have about the Kenyon base layer is that it is slightly thinner than the Comfortrel.

Not a complaint, but beware the sleeves are not long. They are good enough for most people. However, at 6' tall wearing a large, they are just adequate.

Regardless, the product still deserves 5 stars.