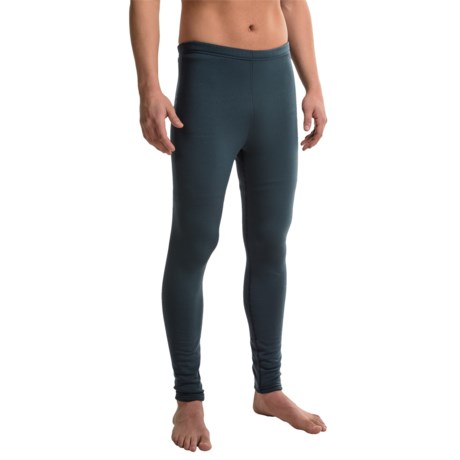 great cold weather!
Reviewed by mike from northeast on Monday, December 16, 2013
I'm a police officer in the northeast area of the US. I work graveyards and am on a mountain bicycle, spending most of my shift outside in the cold. Now that its winter with the temperature on average being 20-30 F, sometimes colder because of wind chill, I have to admit these are great to use as a base layer!

If its 30 or below, I usually put on a cheap pair of long johns over these and then my uniform pants (which are thin) and do just fine outside. I stay warm and when inside, will warm up pretty fast.

If its above 30 and no wind expected, these alone do just fine under my uniform pants.

I would definitely recommend these.