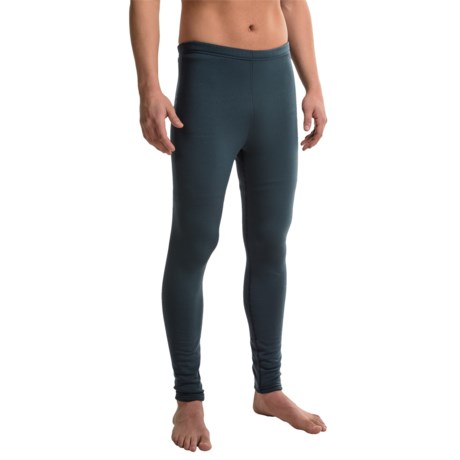 These are awesome....at least so far!
Verified Buyer
Reviewed by Ellen from Chalfont, PA on Tuesday, October 7, 2014
These things are incredibly soft, super thick, and warm! As soon as you slip one leg into them, you can't help but say..."AHHHHHH!" in a good way! Bought them for my husband and three sons but I did try them on. Super price at approx. $15 each when I bought them. Like others have said, they do run small. My husband and sons are all about the same size (which makes it easy for sharing clothes!) at 5'8" approx. 150lbs. and they all preferred the size LARGE. The MED was wearable, but tight. For them, the LARGE was better - they like a little bit of "give" in the legs - not the skin tight base layer fit that you have to really "pull on". Like other have said as well, the waist is ridiculously high, but who cares - you just fold down the top of them. No one will see it anyway. No fly as well like others have mentioned, but my family didn't seem to care about that at all and were not sure why others thought that was that big a deal - their running tights, sweatpants, etc. don't have a fly so they didn't seem to know why I asked them if they cared that these didn't ...Not sure how they will hold up to a day out in the cold, as they just tried them on so far. They will most likely be plenty warm, but thinking it is possible that they might not breath well....we shall see...