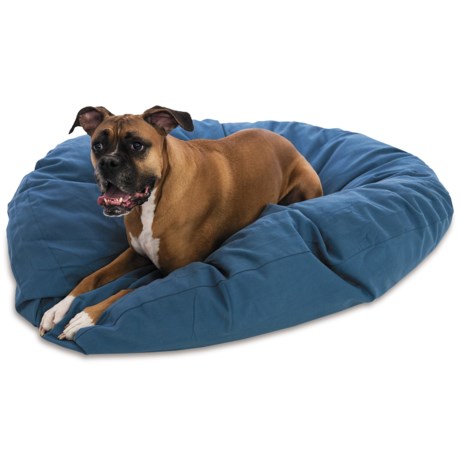 In it's "fluffed" state it is about 8-10" thick. In it's compressed state it is about 2-3".

empty it is 6-8 inches in the center, with a 120 dog it is 2-3 inches thick

It's polyfilled, so the filling moves around, but I'd say on average about 6"s. My rotties love it when I 'fluff' their pillows and they have 12" to tamp down doing circles to find the perfect spot. This is a great deal, and the doggies love it.

The dog bed is around ten inches without the dog being on it. Our dog weighs ninety five pounds and is tall and long he fit on the bed without problems and took to the bed well and uses it often ( it beats having him on the couch)

Around 4.5-5 inches.

it's lofted around 6 inches but is loose and packs out with her nesting.