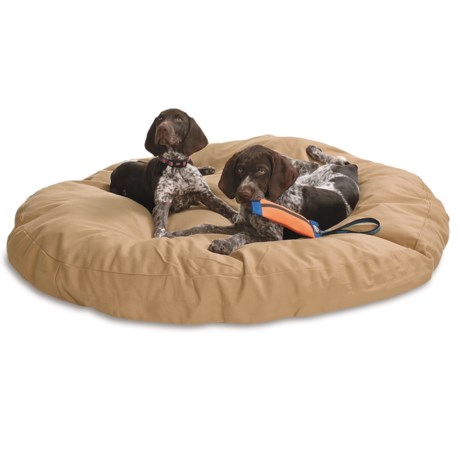 I'm not sure if they will replace the cover because the dog pawed through it versus a manufacturer defect but definitely worth asking. I run a rescue and have great luck with these beds and the maker. They replaced 2 that had zipper issue with out jumping through hoops.

I would contact Kimlor directly and ask them about it. One of my dogs ate the zipper off.....

Very good question. My dog managed to slit the exterior fabric with her collar. I too would like to purchase a replacement cover because the bedding is still in great shape.