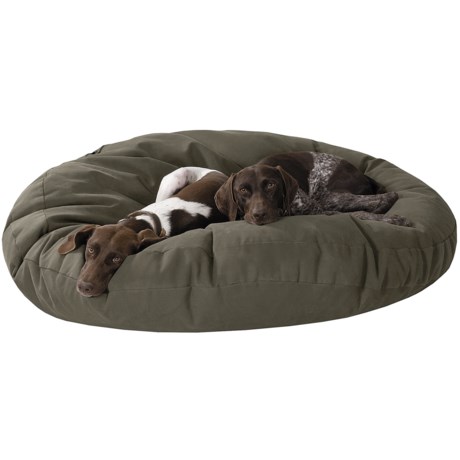 Hi Teresa,|I bought two jumbo beds and the shipping weight was 10 lbs total, meaning about 5 lbs for a 50" diameter bed. If you meant weight in fill-power, the thickness is a good 10". They are sizeable but have very little heaviness.

I don't have the packing slip anymore but my guess would be approximatley 4-5lbs.

Don't know the weight, but a 7-8 year old should be able to easily pick up the box it shipped in. Once out of the box it expands and becomes more volumous. But, a child could still wrap their arms around it and pick it up. Hope that helps.