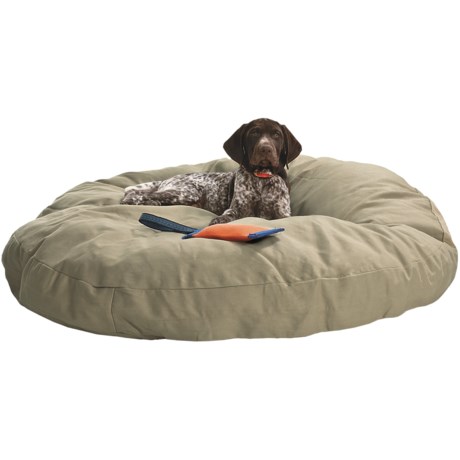 philip@manifestbozeman.com
Reviewed by philip@manifestbozeman.com from philip@manifestbozeman.com on Friday, April 5, 2013
I'm actually on my third Kimlor dog bed. Not because they wear out, but because they're the best! The first one I ordered ended up going with the ex-girlfriend. She wanted nothing else. The next one I ordered is our Rhodesian Ridgeback's favorite spot. When he's not too sprawled out he let's our Golden Retriever on too. It got to the point where he wouldn't come out of the bedroom. That's when I ordered the third one so that he could finally join us in the living room too.

The cover is what makes this bed such a great value. It's not quite canvas, but certainly very pet resistant. Love that it also zips off to be thrown into a washing machine.

Price is a good value for this type of bed.