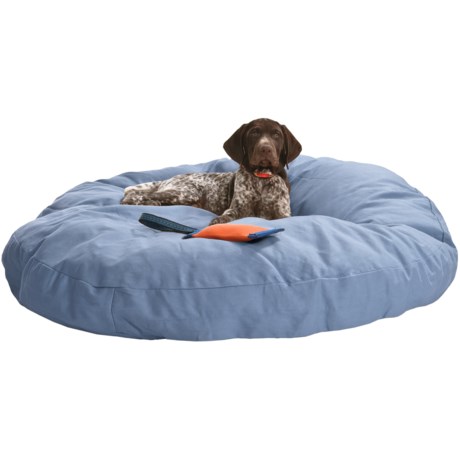 Our dog loves this bed!
Reviewed by Alicia Z from Olympia, WA on Tuesday, August 20, 2013
We have had this thing for the last year and a half as our dog grew from a tiny puppy to an adult German short-haired pointer. It is his absolute favorite place to sleep. We flip it over every week or two so it gets re-fluffed, and we wash the cover every month or so. It's held up absolutely fantastically as he's played on it, slept on it, etc. I'd highly recommend it.