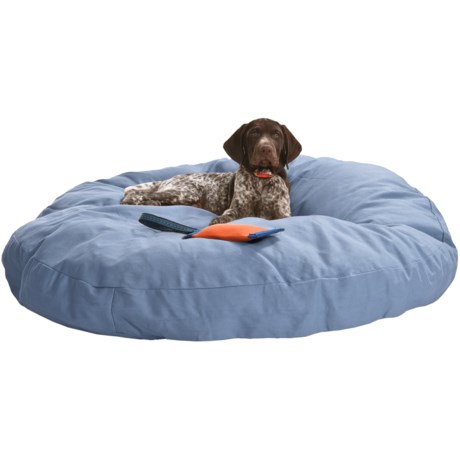 My dogs love this one.
Reviewed by Frequent shopper from Virginia on Monday, September 9, 2013
I have purchased so many dog beds and they never last more then a couple of months and after a couple of washes fall apart. This is the second Kilmor dog bed I have purchased. I have had the first one for a couple of years and wash after wash it holds up. The dogs love to dig around to find the perfect spot and there is no tears or worn spots. The only complaint the first one I purchased had a zipper on the cover as well as the inside so you could add more fill if needed, the second one has a zipper on the cover but not on the inside. Other than that its great, great price, and durable.