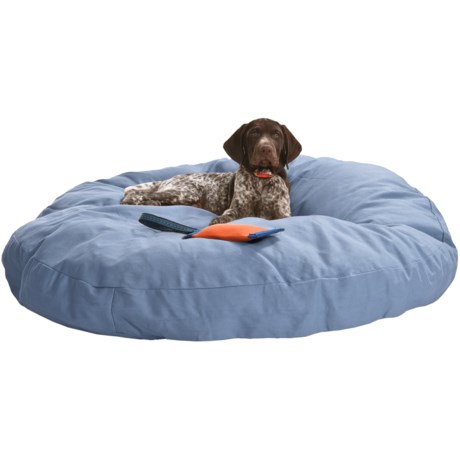 Kimlor Dog Bed
Reviewed by Judy from Maine on Sunday, December 29, 2013
This is a very sturdy dog bed; we had previously bought two dog beds
this past season that my yellow lab would not even go near. We got this
one and she immediately laid down. She does "nest" but it holds up and
has no problem with tears...very sturdy. We are very pleased with the quality
and color (dark green). I would definitely recommend this bed.