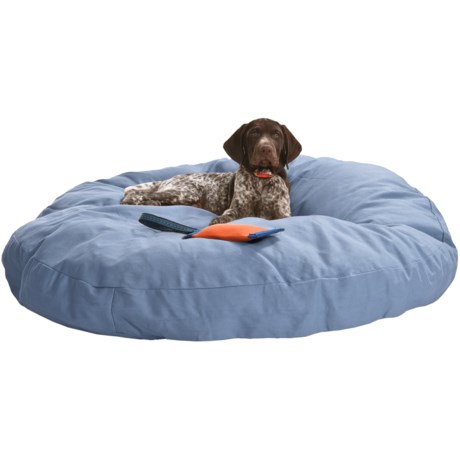 Great dog bed, shipping leaves little to be desired.
Verified Buyer
Reviewed by Niki from New Hampshire on Thursday, October 22, 2015
The bed is a great, sturdy product and the dogs love it. I would highly recommend the bed. The packaging that it comes in makes setting the bed up a little bit of a nightmare. It came balled up and taped in plastic bags. It was well protected, but they used packing tape to keep it all together and small, so it distorted the fill inside the bed and it took a lot to get it to lay evenly and not leave sections without fill. After about a week or playing around with it, and the dogs moving the fill around, it finally feels even. I would definitely recommend this bed but be prepared to put a little effort into getting it comfy for the pups!