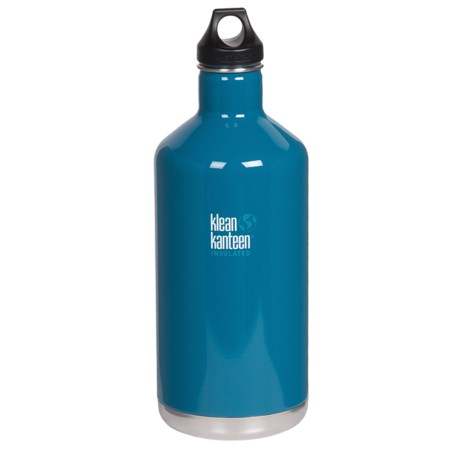 The opening is approximately 1 5/8", or about 41mm, in diameter. I can easily fit ice cubes, but ours are very small. From experience with other bottles, if the cubes are too big, run them under warm water for a few seconds until they will fit. Easier than trying to crush them!

Depends on the size of your ice cubes. The ones from my ice maker are thinner than most ice trays I think, but they do fit. The mouth of this bottle is the same as all the other narrow-mouth Klean Kanteen products and fits the different types of tops they offer. It's very similar in size to the Hydroflask narrow-mouth as well, if you happen to have one of those nearby for comparison. Worst case you can always melt your ice cubes a little bit before you put them in. It does work really great for keeping things cold a long time!

The opening is about 1.5 inches. You could fit certain kinds of ice cubes.