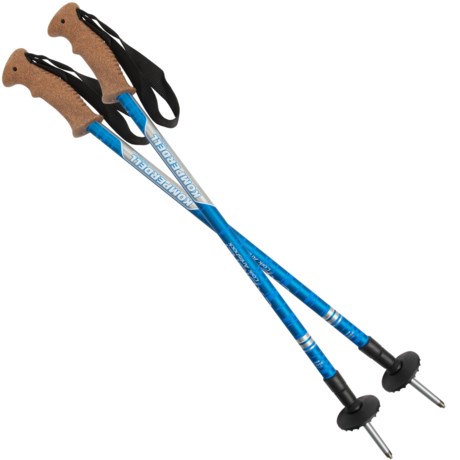 I bought these: http://www.sierratradingpost.com/komperdell-rubber-tips-for-walking-poles~p~99611/?filterString=s~trekking-poles%2F&colorFamily=99

They work well. If that's not exactly what you want, contact Komperdell directly. They have a pretty great 3 year warranty. Let them know what happened. They might send you one free.

If you lost the rubber tip or even the basket, the STP website usually keeps those items in stock. I ordered extra sets with my last set, because they are easy to lose, so are the extra sets. If STP is out pf stock, check any local outdoors shop, they are mostly a universal fit.

I have a an email today fromSTP featuring replacement tips.

I haven't changed mine but I believe Amazon sells them I've tried calling komperdell directly iin the past all I get is a voicemail everytime

If your poles are under 3 years old they are still under warranty. http://www.komperdell.com/en/company/garantie.php.
Even if they are not I would contact Komperdell.

Thank you for the suggestions. I will contact the company as the poles are barely a year old.