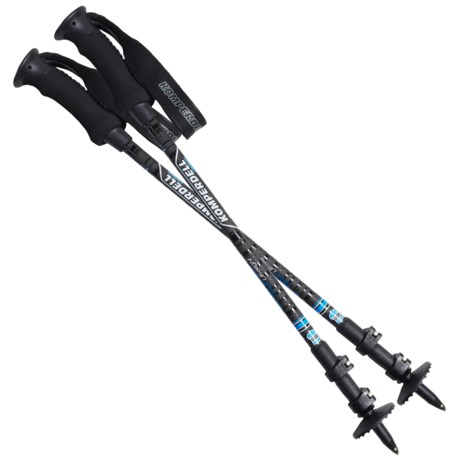 The latches hold well on these.

To measure for length:
1. Stand straight with arms at your side.
2. Bend your elbow at a 90 degree angle.
3. Have someone measure the distance from your palm to the floor.

This will give you an approximate length that you could use.