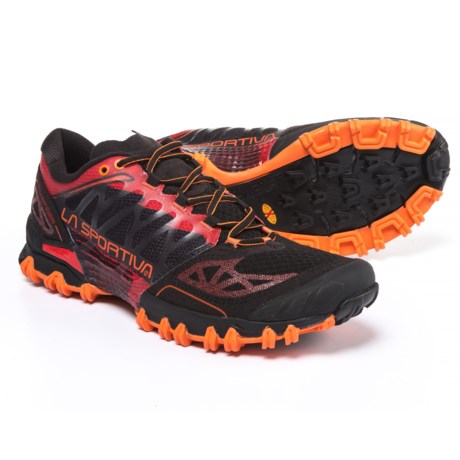 Size is way too small comparing to the US Shoes
Reviewed by Mr. Chaos from Delaware on Friday, March 25, 2016
The size-11 shoes I ordered is way too small comparing to my other size-11 shoes bought in the US. I barely able to squeeze my feet in. The length is just a little short, but the width is way too narrow.

Since they do not have Wide version, I have to return the shoes and pay $6.95 shipping for a refund.

Hopefully my review can prevent people from making the same mistake and avoid spending $6.95 for nothing.

By the way, the work is OK for a so-so brand, but it's kind of "rough" for a name-brand like La Sportiva. The left-over sewing lines sticking out everywhere, extra glues spread around the connections,... the work is just simply not detail enough for a name-brand.

*** I barely able to put my feet in. Therefore, I did not wear them for a test walk. My review does not include the performance. May be they are good running shoes, I will never know ... because I cannot wear them.