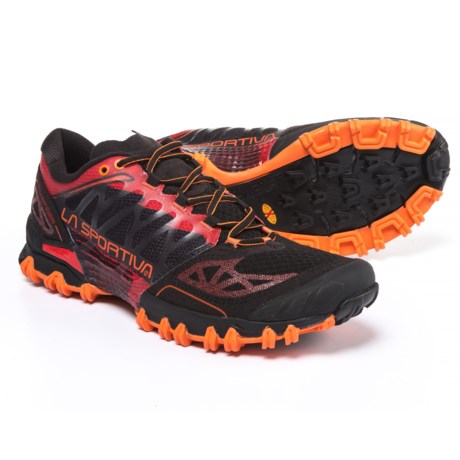 Nice!
Verified Buyer
Reviewed by CinMN from MN on Wednesday, March 29, 2017
Thanks to other reviewers mentioning that the shoes run a size small, I ordered a size up. I normally wear US 9.5 wide, I ordered the EU equivalent of a 10.5 since they were sized in EU. There were two EU sizes that hit the US 10.5 and I took a chance on the smaller one and it worked out well. I normally wear very thin athletic socks when running and these do seem to stretch a little after breaking in. If I were to wear normal thickness cotton socks, I would have wanted the next EU size bigger.

I have only put about 10 miles on these so far in the two weeks I've had them. They feel very good so far even still being broke in and seem to have great traction. I will be doing a Spartan race with them in a week and will update with experience there. They seem to have really good lateral support, especially in the heel. My biggest concern will be tread life running up steep hills with sharp rocks, we will see. The previous shoes I ran the race in had good water drainage and that was helpful but these don't seem to have any, I don't know how much of a problem that will be though.

The green and yellow color was all that was left when I ordered, but it didn't seem as bad in person, I really don't mind but I'm more of a function over fashion type person anyway.