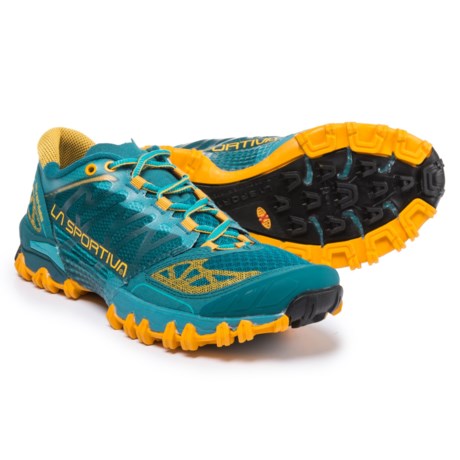 I googled these shoes and La Sportiva describes them as "neutral" I love these shoes.

I'm not an expert, but they seem suited for a neutral strike. I cannot find anything that says specifically, but based on the fit/ support and my experience I would say neutral shoes. I have what I would guess is slight pronation, but generally neutral strikes and have put about 90 miles on these shoes this far and have had no problems. I hope this helps!

Pretty sure neutral - which is what I wear and they are just as balanced as the others I have that I KNOW are neutral. they do run a tad smaller in the toe box than my beloved Saucony Peregrines.


These are a neutral shoe.

Thanks for all the helpful responses!