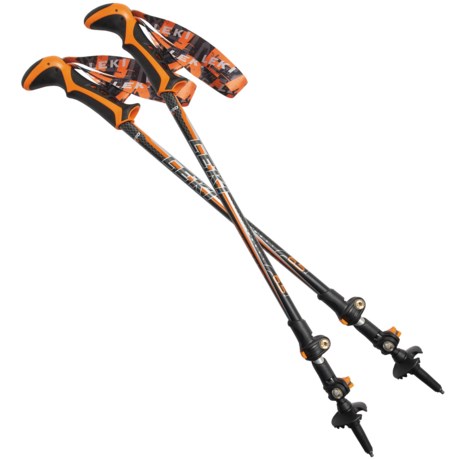 Yes, they collapse (NOT fold-able) to I 26 1/2"

Yep. Collapsible. Unlatch the speed locks and it telescopes into itself. They collapse down to 26 inches.
Excellent sticks and LEKI has some of the best customer service in the biz.

It is collapsable...down to 27". There are three sections. The bottom two collapse into the top section.

These do collapse. Minimum and maximum lengths are: 27" (68.5cm) to 53.1" (135cm)

This information is located under the Specs tab.