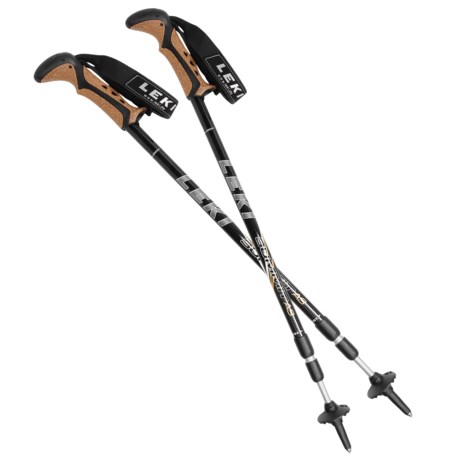 Hi princess the walker,
I only have the carbide tips which are the default type.
You can buy these different types of tips according to the terrains you are walking on.
Hope my answer gives you a better understanding.
https://www.amazon.com/s/?ie=UTF8&keywords=leki+trekking+poles+tips&tag=mh0b-20&index=aps&hvadid=7007010246&hvqmt=b&hvbmt=bb&hvdev=c&ref=pd_sl_46dkrctedc_b

It comes with the tungsten carbide tips. It grips on almost anything but you don't want to use it on polished or indoor flooring. IF it bites, it will damage the floor. Mine came with rubber tips as well. They act as a rubber boot Over the other tip. I was worried at first that they might come off on a hike but they stay even in difficult terrain.
FYI, I was More pleased with the poles than I anticipated. I was limited on choices due to my height but as it turns out, I am Very happy with them.

No. All mine has is the carbide tips.

This item only comes with the carbide flex tips.